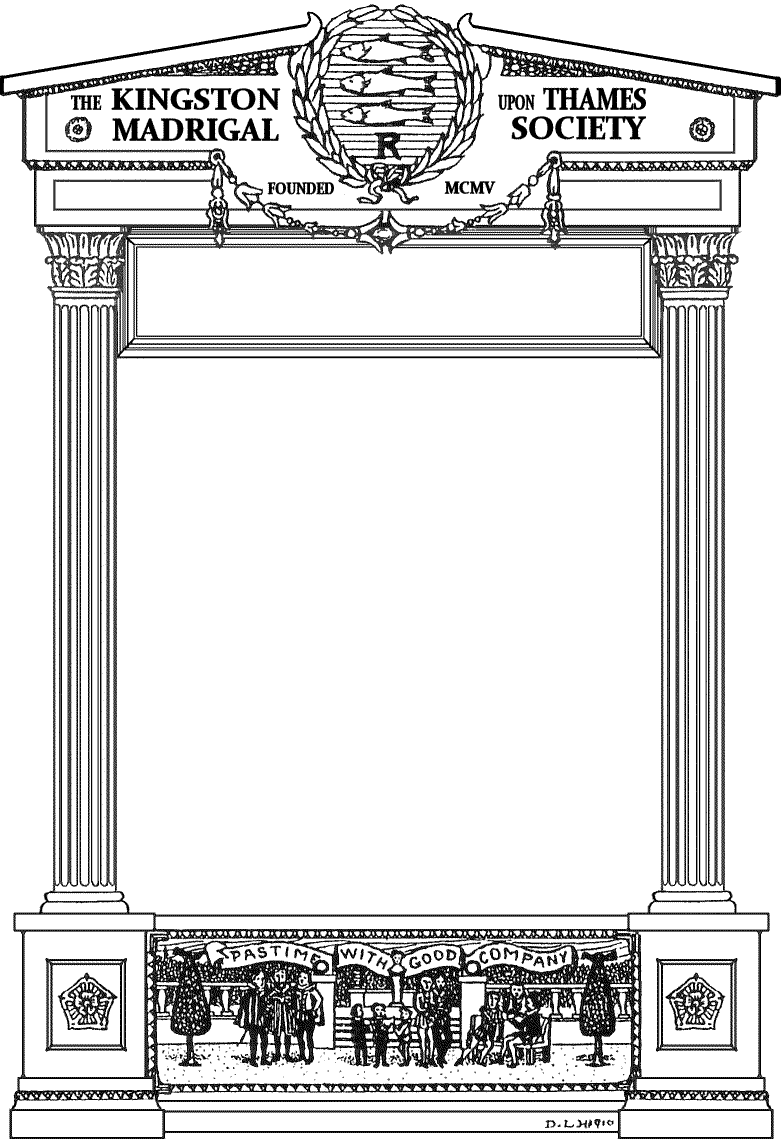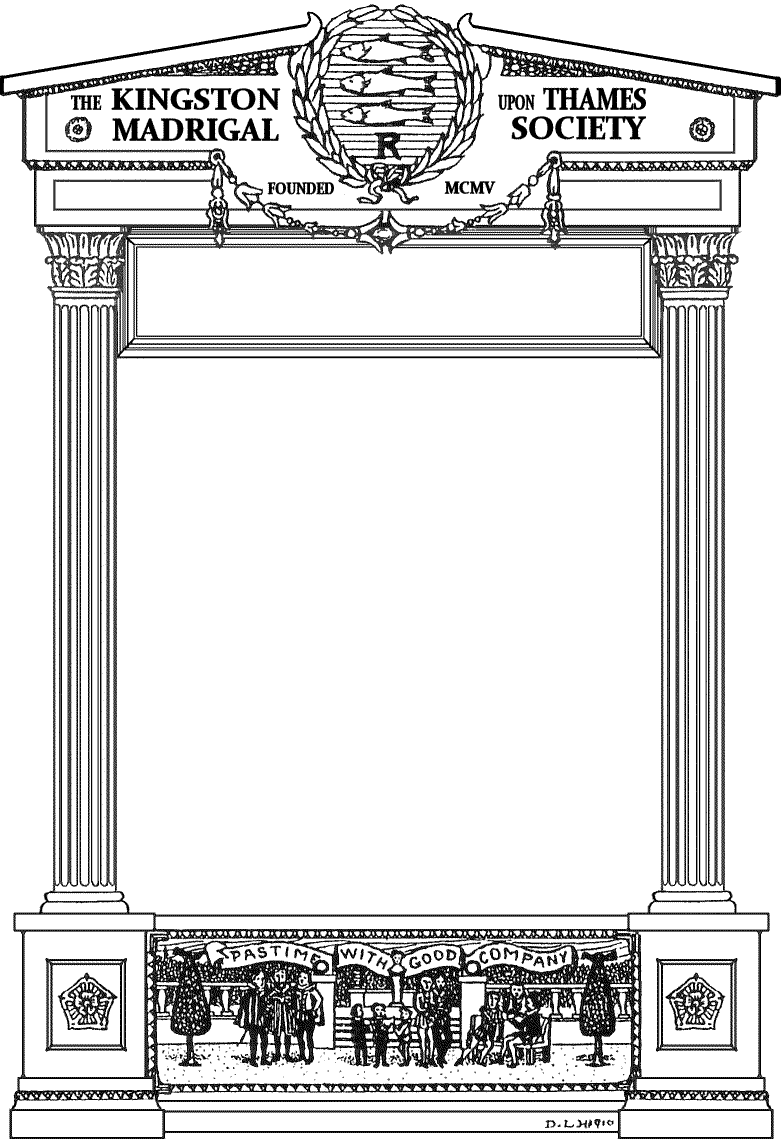 112th
Season
President: Howard Phillips
Conductor: Gilly French
We meet normally on the first Saturday of each month from October to March to sing madrigals just for enjoyment without giving concerts.
We meet in either the Swinnerton Hall or John Hunt Hall, St Luke's Church, Gibbon Road, Kingston KT2 6AB
Meetings begin at 7.30pm and end at 9.30pm with a short break for refreshments.
Meetings for the remainder of this season are:
4th March 2017.